Engineering Agencies & Medical Clinics
Improved digital systems for more client leads
Web Development & Marketing

SEO
SMM
SMM
CRO

We bring you clients from surrounding areas.
Digital Shop Fronts ...
... A good fit for you?
PPC
Responsive Ads
SMM


Hands Full on the Job? ... Don't let a call or contact form go to waste. Close more business with our followup system.
"Lightning" Lead Followup
SEO
SMM
CRO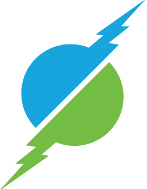 A full stack digital agency specialised in Engineering and Medical businesses

Engineering because our CEO Ed is a former subsea robotics engineer. 18 years experience in business development and marketing brings an acumen for engineering to your digital marketing.
Medical because of a personal keen interest in modern medical movements towards more integrative approaches.
Custom designed SEO optimised websites
Pay Per Click leads
Social Media Marketing leads
Lead management systems for a simple sales pipeline
Start with a Digital Blueprint to know the lay of the land.
Digital Shop Fronts - Grow Your Local Business in to New Areas
We help local businesses get clients from a wider area by setting up Digital Shop Fronts in areas you want to cover. We use our specialized skills in local SEO, local Pay Per Click and Google My Business (Maps Business Listings) to get your phone ringing.
We partner with businesses who are dedicated to growing their businesses as we want to grow with you.
Digital Shop Fronts are the online equivalent of you setting up shop in a new area or town. We do the online heavy lifting and you do what you do best and run your business.
Optimize Amazon Listings and Boost Sales with On & Off-Platform Marketing

Optimize e-commerce sales with Amazon stores and your own websites using PPC, social media advertising and email campaigns.
Social Media Marketing for e-commerce. Drive Shopify sales with social media.
Amazon Pay Per Click. Amazon organic optimization. Amazon Store management. Amazon brand management.
'Digital Shop Fronts' are a way for Businesses to Grow with Less Risk!
If you are reading this it's probably because you've seen an advert or been contacted about marketing or our 'Digital Shop Fronts' program. If we think your business could be a good fit you have an opportunity that could put you ahead of your local competitors. We only set up 'Digital Shop Fronts' with one business in each geographical area.
We hunt for the local markets that we can make the biggest impact in and then we find great local tradesmen and businesses who want more business and can give a great service to more clients. We get the phone ringing, you get on with doing what you do best.
Get calls from new customers
Save time and money - Concentrate on the work
Pay only for results not for web design and SEO
Custom Web Development & Marketing for Engineering and Medical
'Digital Shop Fronts' with Click Me Marketing; we make your phone ring, you run your business.
Dominate your region or area. We can build and run multiple locally targeted campaigns which combined will dominate with regional coverage. 
No annual fees or long term contracts. We know you will be happy to grow with the new business we send you each month.
"We did the free consultation and market report with you. I decided to go ahead with 2 Digital Shop Fronts to get business from a wider area in Glasgow. Very happy with the results. The clients are a mixture of repair and install jobs and maybe 1 in 4 repairs turn into a boiler replacement or upgrade. Once the leads started coming in it more than doubled our work each month. Very happy and thinking about how we can handle another couple sites soon."
Sarah Barret
Kitchen Designer
(Lightning call-back client) "The system is great. It works like a dream. Every contact form now turns into a phone call straight away and usually turns into booking a quotation. Before, when we just replied with an email we were lucky if any of the inquiries turned into business."