We choose our clients & partners carefully: Only driven companies with great potential growth prospects. Feel free to apply with us if you would like your business to be considered.
Industry Specific Lead Generation & Marketing

SEO
SMM
CRO

Don't waste time becoming an online marketer. Concentrate on your core business and let the experts source your customers online!
Lead Generation From Multiple Platforms
PPC
Responsive Ads
SMM


Massively increase website conversions with our groundbreaking contact form to instant call-back system
"Lightning" Form To Call
SEO
SMM
CRO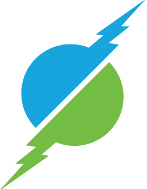 Lead Generation Partnerships - Click Me Marketing
Click Me Marketing carries out the work needed to make the phone ring, whether that's 3 websites or 30. You just take the calls and run your business. A new marketing model from Click Me Marketing.
Mobile Responsive Lead Generation
We wont be downgraded on Google. With 60% of business searches now on mobile devices we need our websites and adverts to be designed for the mobile market. 
Lightning Form to Call
Massively increase the conversion rate of your website and smash your competitors performance
Click Me Marketing does the online marketing, you receive the calls!
If you are lucky enough to have been contacted about our Local Lead Partnership program you have a rare opportunity in front of you. Click Me Marketing does not set up Partnerships upon request for any business that asks.
We spend time and effort identifying the local markets that we can make the biggest impact in and then we spend our time and money on the online marketing required to get phones ringing.
Once the leads are rolling in our sales staff contact local businesses to find a SINGLE business good enough to professionally handle the exclusive new client leads.
Recieve calls from pre-qualified customer leads
Reduce your risk by saving time and money
Pay only for results not for web design and SEO
Web Based Marketing Experts
Digital Marketing Partnerships with Click Me Marketing; we make your phone ring, you run your business.
Target any local market, primarily small to medium sized business in Scotland and England
Dominate your region or area. We can build and run multiple locally targeted campaigns which combined will dominate with regional coverage. 
No annual fees like directories. We know you will be happy to grow with the new business we send you each month.
We work with businesses capable and willing to grow with the extra business we send them. We do the extra marketing you run your business. 
"After the free consultation with Click Me Marketing we actually altered our entire global growth plans. The insight provided moved us away from a difficult SEO struggle in the highly competitive USA market and into 6 smaller but almost untouched middle eastern markets. This insight alone may have saved us many years of effort with the same bottom line result. We are extremely pleased to continue to work with the team and continue to see strong lead generation growth."
Sarah Barret
CEO & Founder
"The contact form to instant call back system is great. I get the calls on my mobile meaning that this has transformed what we thought was a useless part of our website into one of our main lead generators."