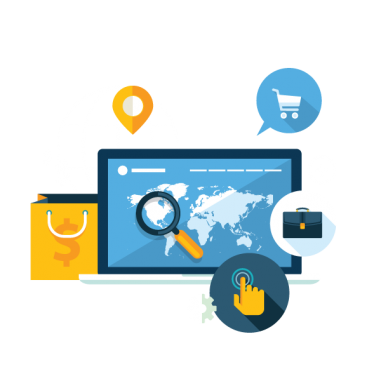 Local Marketing Solution
Local Online Marketing is about getting your phone ringing for orders and appointments and people coming through your doors.
If you have a business in Scotland or England that has its market locally, with a client base in the same region as the business, then Click Me Marketing is for you. We use local digital marketing strategies to draw new clients from search engines and social media leads from every major online funnel available. We do the work to get the phone ringing and people coming through your door and you are free to run your business.
We only work with businesses capable of providing an exceptional service as we want to have long term client relationships so that we can grow with our client's and the success we bring them.
We regularly publish new media on web and social media platforms capturing people searching for your products and services, in your target area.
32,8%
Average monthly growth
in 1st 6 months
148%
Increase in online sourced business
65%
Of online searches done on mobiles
The internet has changed a lot in the last 10 years and many businesses don't realise it. Local highly geographically targeted marketing is now possible online.
The size and scope of the marketing campaign will be tailored to the local area and the businesses we work with. We can work small campaigns for smaller areas or run regional campaigns combining multiple localized campaigns to cover larger areas.
Tell us about your business
Let us drive business to your door and get your phone ringing more.
Click Me Marketing is an investment you will be happy with.
"After the free consultation with Click Me Marketing we actually altered our entire global growth plans. The insight provided moved us away from a difficult SEO struggle in the highly competitive USA market and into 6 smaller but almost untouched middle eastern markets. This insight alone may have saved us many years of effort with the same bottom line result. We are extremely pleased to continue to work with the team and continue to see strong lead generation growth."
"The contact form to instant call back system is great. I get the calls on my mobile meaning that this has transformed what we thought was a useless part of our website into one of our main lead generators."
Sarah Barret
CEO & Founder
"After working with Click Me marketing for lead generation for the last year we have recently agreed to partner with them to cover a bigger area for our business."