FREE business analysis
Our team is ready to review your business´s online potential for local lead generation using our online marketing methods.
We concentrate on businesses and areas where we can make the greatest impact for our clients and we only work with one exceptional preferred business in each area.
Please get in touch and see if we can help you. It doesn't matter whether you are a start up or an established business, all we care about is that you provide quality products or services to clients and that you are eager and able to grow.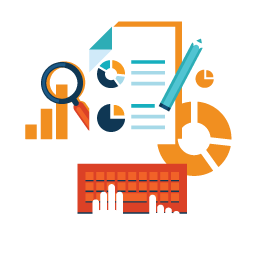 "We did the free consultation and market report with you. I decided to go ahead with 2 Digital Shop Fronts to get business from a wider area in Glasgow. Very happy with the results. The clients are a mixture of repair and install jobs and maybe 1 in 4 repairs turn into a boiler replacement or upgrade. Once the leads started coming in it more than doubled our work each month. Very happy and thinking about how we can handle another couple sites soon."
(Lightning call-back client) "The system is great. It works like a dream. Every contact form now turns into a phone call straight away and usually turns into booking a quotation. Before, when we just replied with an email we were lucky if any of the inquiries turned into business."
Sarah Barret
Kitchen Designer
"We did one Digital Shop Front in the south Edinburgh...." "..... We get a lot of business from it. Its a mixed bag of small and big jobs but that works for us. One of the first jobs was a £30k kitchen re-modellling which was nice. But since then theres been a complete mix. Very happy to keep going with you guys. Its been a solid part of our business for the last couple years."
James Hammond
Building Contractor