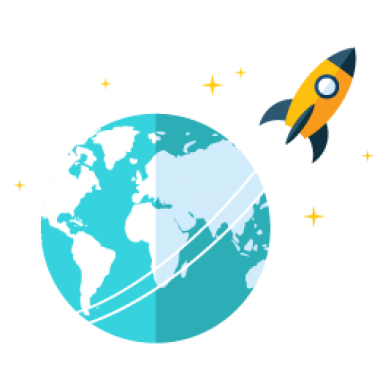 White Label Lead Generation Partnerships
Taking Lead Generation Partnerships to the next level we can build websites for our partners and put our partners name and branding on all of our websites and internet marketing which feed into the lead generation funnel.
We select niche business sectors where our analysis shows that there is good potential for lead generation and growth. We build lead generation funnels usually under generic names such as "Glasgow Tree Surgeons" or "Essex Recovery Services." We then forward all the calls and contacts we receive to our local business partners who can concentrate on what they do best and handle the new leads.
We don't charge upfront for a years advertising like yellow pages etc. We don't charge you for building a website that doesn't bring you business.
We do our homework. We pick the business niches. We spend the time and money to build the lead generation funnels and you simply get the new business when your phone rings.
We supply leads to you exclusively
We only work exclusively with one local business in each local business niche unless there are too many leads for the business to handle. The leads calling you will not be expecting other local businesses to call and quote them. 
Monthly flat fees or % based commission
Costs and charges have to work for our clients and partners. Depending on the type of business and the amount of leads we are generating for you we will offer you a fee agreement that only works if you are receiving new business. 
Lead Generation Funnels
Our lead generation funnels draw local online business from as many sources as possible. Tens or hundreds of citations. Social networks. We build our own directories. We build networks of websites. We use online media publications. 
Lead Logs and Reports
We provide you with logs and reports of calls so that you can analyse the business you receive and help you plan going forward.
We handle everything starting with individually tailored content till end-to-end email campaign and programmer management.
Let Click Me Marketing worry about the digital marketplace while you concentrate on doing what you do best and grow your business.
Dominate local business niches
A dedicated & skilled team
Tracking, logging and recording
Tell us about your business
Let us help you connect with new online business and see extraordinary growth.
If we are not already covering your niche business market we can look at your business market with you, carry out our analysis for free and let you know if we can help you dominate your marketplace online.
"We did the free consultation and market report with you. I decided to go ahead with 2 Digital Shop Fronts to get business from a wider area in Glasgow. Very happy with the results. The clients are a mixture of repair and install jobs and maybe 1 in 4 repairs turn into a boiler replacement or upgrade. Once the leads started coming in it more than doubled our work each month. Very happy and thinking about how we can handle another couple sites soon."
(Lightning call-back client) "The system is great. It works like a dream. Every contact form now turns into a phone call straight away and usually turns into booking a quotation. Before, when we just replied with an email we were lucky if any of the inquiries turned into business."
Sarah Barret
Kitchen Designer
"We did one Digital Shop Front in the south Edinburgh...." "..... We get a lot of business from it. Its a mixed bag of small and big jobs but that works for us. One of the first jobs was a £30k kitchen re-modellling which was nice. But since then theres been a complete mix. Very happy to keep going with you guys. Its been a solid part of our business for the last couple years."
James Hammond
Building Contractor